Sex Doll Brand Real Lady Debuts & Refreshed Silicone Doll
Nov 13, 2023
Hi old friends! It's time for the weekly news again, and this week we have a bit of news that's a little different from the past – we're happy to announce the latest addition to Realdollshub: sex doll brand Real Lady is debuting here for the first time. Coming from the well-known doll manufacturer Irontech, they seem to be sincere and have many beautiful dolls. Each doll is a work of art, a masterful blend of innovation and diversity. In addition, it is still the latest new doll sale that everyone is looking forward to. Many sex doll brands have launched many new silicone dolls and limited-time promotions to welcome the last moment of 2023, which will definitely feast your eyes! Next, join us to see what interesting things happened this week!
Real Lady Doll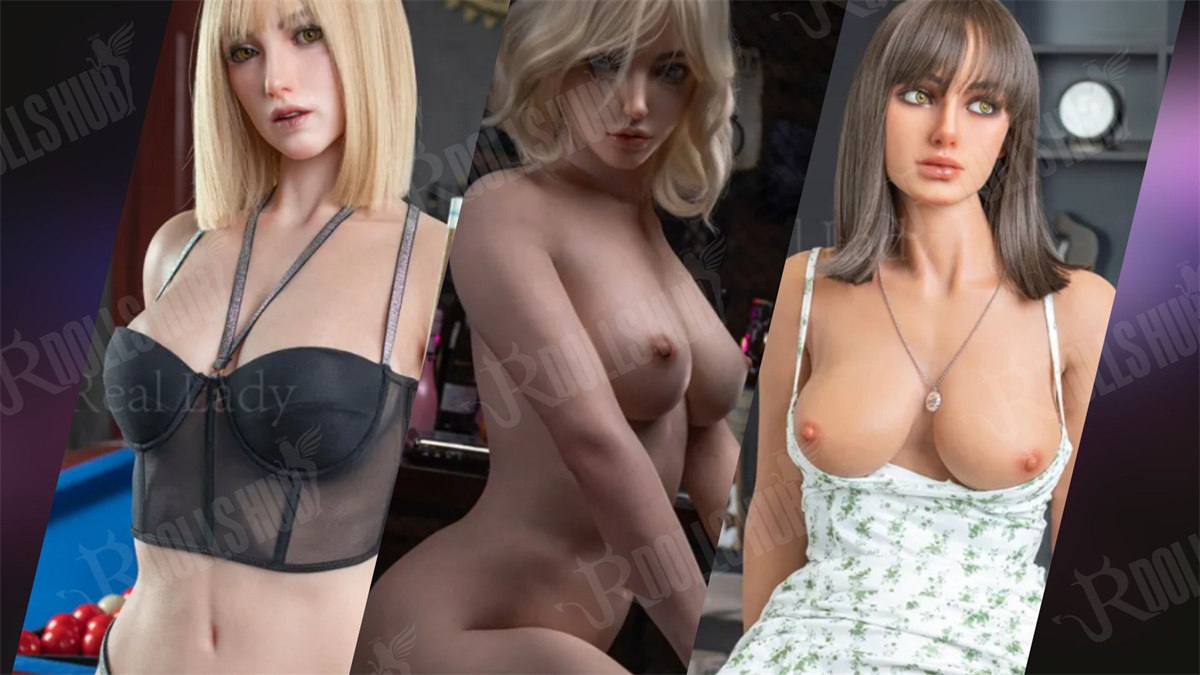 We are delighted to have Real Lady join us, from the top sex doll brand Irontech. Real Lady specializes in transforming your realistic doll fantasies into tangible reality, striving to provide more unparalleled realistic experiences. It is made using a one-to-one replica of a real-body cast. The overall body shape, skin color, physical touch, and body details are all more in line with women's physiological signs. From the four new silicone dolls they launched this week: Hot Blonde Sex Doll Molly, Hot Blonde Sex Doll Birdie, Big Ass Sex Doll Luna, and Big Butt Sex Doll Zara, we can easily see their exquisite technology and demanding attention to detail. From the tiny pores on the face to the goosebumps on the arms, everything is clearly visible. The ultimate pursuit of a doll vaginal experience, carefully designed with the most realistic texture, providing a more incredible sex process! In addition, free upgrade plug-ins such as Real Lady EVO skeleton, knuckles, and toe joints provide more unforgettable choices.
SE Doll
SE
launched a new Asian sex doll called Luna this week, which feels somewhat similar to the two dolls released last week. She is
161cm/5ft3
tall and is a delicate beauty with some short brown hair giving her a pleasing appearance that strikes the right balance between cute and innocent. It is designed with medical-grade
TPE material
, which is softer and more realistic, and has the same skin touch as a real person! The breasts are big and the body curves are sexy and attractive, good news for big-breast lovers!
ZELEX Doll
It can be seen that ZELEX is very concerned about their newly developed SLE series silicone dolls. The focus is still on the collection this week with the addition of three stunning new dolls - Tall Sex Doll Lilia, Hot Blonde Sex Doll Lottie, and Big Butt Sex Doll Cleo. Although their faces are slightly different, they all have very sexy big breasts. Because it is made of a new type of "super-soft silicone" material, it will be softer and more elastic to the touch. Whether it is their face or figure, they will definitely impress people. Make a deep impression!
Latest limited-time promotions
Latest Limited-Time Promotions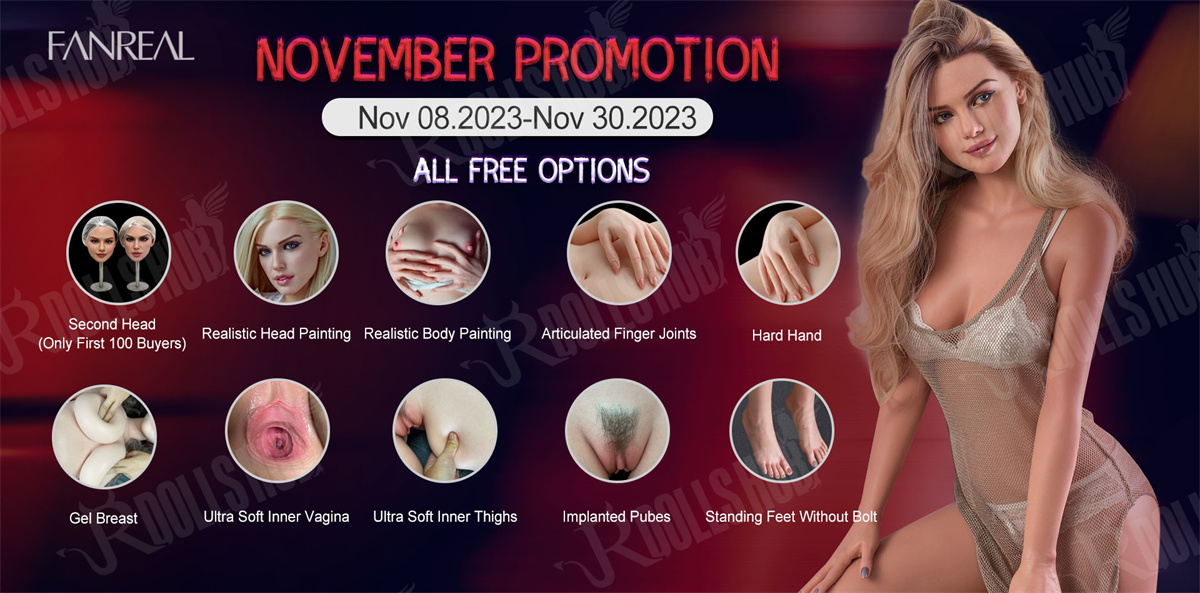 The latest limited-time activities are launched, please check:
1 X FREE 2nd Head
1 X FREE Realistic Head Makeup
1 X FREE Realistic Body Makeup
1 X FREE Articulated Fingers
1X FREE Hard Hand
1 X FREE Gel-Filled Breasts
1 X FREE Ultra Soft Inner Vagina
1 X FREE Ultra Soft Inner Thighs
1 X FREE Implanted Pubes
1 X FREE Standing Feet Without Bolts
SE Doll
1 X FREE 2nd Head
1 X FREE Fixed Tongue
1 X FREE Gel-Filled Breast
1 X FREE Realistic Body Painting
1 X FREE Lubricant-Free Vagina
1 X FREE Articulated Fingers
1 X FREE Random Clothing Set*1
1 X FREE Hanging Hook Kit*1
1 X FREE Extra Random Wig*1
WM Doll
1 X FREE 2nd Head
1 X FREE Fixed Tongue
1 X FREE Body Makeup
1 X FREE Gel-Filled Breasts
1 X FREE Extra Wig (Random)
1 X FREE Standing Feet
1 X FREE Sway-Pivot Adaptor
1 X FREE Ball Jointed Hand Skeleton V3.0 (140cm+)
1 x Special Discount: Breathing FeatureSucking Vagina 20% OFF
Angel Kiss Doll
1 X FREE The Second Head - Slilcone ROS(#198 #266 #273)
1 X FREE Gel Breasts
1 X FREE Boby Makeup
1 X FREE Extra Wig (Randon)
1 X FREE Sway-Pivot Adaptor
Special Discount: Breathing Feature
That wraps up this week's news! It was a pretty relaxing week as most brands were busy at the Guangzhou Expo. However, there are still many brands that took time out of their busy schedules to bring us some interesting news! Luckily, there are plenty of deals waiting for us! In addition, Realdollshub also has the latest Black Friday week-long promotions! This is an opportunity not to be missed, bringing you the latest information and amazing offers in the world of sex dolls. Please continue to follow us, continue to follow us, you will learn the most exciting information as soon as possible and keep pace with fashion trends. In this vibrant shopping season, open the door to the anticipated Black Friday with Realdollshub and enjoy the endless fun of shopping!
Read More
Company Info
Company Policies
Popular Content
Contact Us

WhatsApp: +86 191 5494 6268

Phone: +1 (361)-813-0910

Email: service@realdollshub.com

Start a WhatsApp chat with us: