FUNWEST DOLL
(85)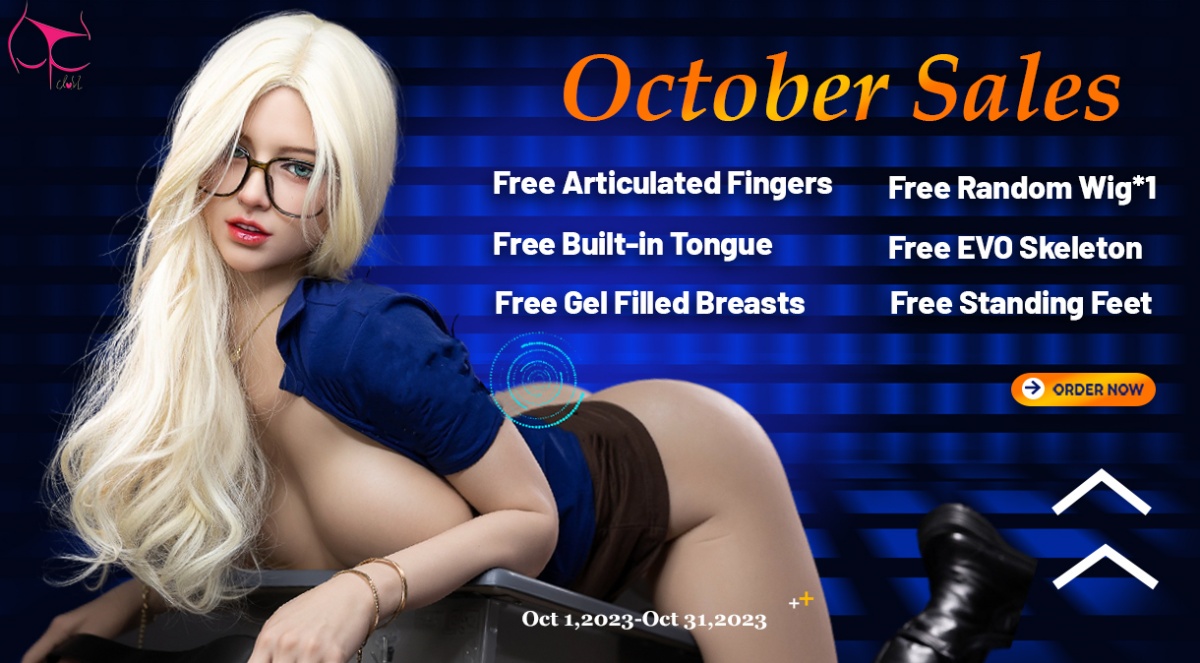 If you are looking for a shemale sex doll, then you have come to the right place! Realdollshub is the official vendor of Funwest doll. Funwest doll carries varity of premium TPE shemale sex dolls. They are well known for their exquisite shemale love dolls. These hot shemale sex dolls are made with medical-grade TPE and silicone material, so you can kiss her lips or juicy pussy as you wish. The built-in alloy frame allows them to perform any movement you like. Besides, you can put a dildo on her and switch genders at any time! She caters to you, fulfilling your beastly desires. Her sakura mouth and big tight ass crave your hard cock! Stop fantasizing, it's time to make this idea into reality! Buy Funwest sex real doll at realdollshub and can get an extra penis for free!
LEARN MORE ABOUT FUNWEST DOLL
Funwest Doll
Funwest Doll is a brand that focuses on unique appearances and affordable prices. They are produced in the same factory as Aibei Doll, another brand of sex dolls. As you can see, they make some super realistic-looking TPE sex dolls, including very specific shemale sex dolls and gaming cosplay dolls that are popular with gamers and cosplay lovers alike! These dolls are listed on the realdollshub.com website and appear erotic and beautiful. Perhaps to catch up with the hot game trend, Funwest Sex Doll seems to be very interested in the design of sexy female character dolls in games, which also dramatically improves their popularity in the industry.
Authorized Vendor of Funwest Doll
If you are interested in exploring the sex dolls offered by Funwest Real lSex Doll, we suggest taking some time to browse the sex doll category on realdollshub.com. Realdollshub is the most reliable authorized supplier of Funwest Sex Doll, dedicated to providing the most affordable and ultra-realistic sex dolls. Purchasing from us ensures the best guarantee for genuine Funwest sex dolls.
What do real Funwest sex dolls look like?
Many posts have compared factory photos with promotional photos, stating that Funwest sex dolls do not look the same as real humans. The photos of Funwest love Dolls are taken by a professional photography team using professional equipment. The professionally retouched photos may differ from the factory photos, which may cause customers to make incorrect choices.
Realdollshub has collected some factory photos that were previously sent to customers. As you can see, the sex dolls look very similar but not exactly the same. To ensure that what you see is what you get after the beauty is made, we send photos and videos of the doll to the customer for confirmation via email. Only when the customer is 100% satisfied will we ship the doll!
Realistic Detailing
Although a new manufacturer was established in 2021, Funwest Game Lady Doll has some unique features. They default to providing ultra-realistic sex dolls with lifelike skin texture and veins. It has to be said that compared to the commonly used TPE dolls in the industry, the attention to detail is exceptional.
Soft Oral Structural and Channel
Funwest has added a mouth with channels and a tongue to all of their dolls' oral cavities, which can be said to enhance the realism of the dolls. Unlike dolls with other facial expressions, dolls with tongues have very flexible terms, and you can read more emotions from them. Alternatively, using the mouth and throat for oral sex is also a good option!
Gaming Cosplay Dolls
Recently, Funwest Love Doll has been paying close attention to electronic game role-playing, and as expected, this has dramatically increased their popularity. They have some TPE dolls with faces that are more beautiful and realistic than typical TPE heads, which are unavailable in other brands. These new gaming dolls look absolutely stunning. The most popular doll on our platform is the Evelynn Sex Doll from League of Legends, standing at 155cm with an F-cup. There are also gaming cosplay sex dolls, such as Jinx Sex Doll and Vi Sex Doll, waiting for you to discover. Check our Top 10 hottest game sex doll in our blog!
Shemale Sex Dolls
Finding hyper-realistic transgender sex dolls is a challenging task, as it is rare to find sex doll shops that offer high-quality shemale sex dolls. Funwest Game Doll aims to meet the needs of different sex doll enthusiasts by providing approximately 30+ unique and hyper-realistic shemale sex dolls. These dolls have a penis and a usable vagina, and most customers also purchase detachable dildos, which can be removed and used like a regular sex toy. These dolls are designed to meet your varying needs at any time. Don't forget the clothes and accessories for sex dolls in our store.
Multiple Skin Tones are Available
Funwest Real Doll offers seven skin tones for its TPE sex dolls, including black, blue, dark brown, and natural skin tone. The blue-skinned sex dolls are just as soft and smooth as those with normal skin tones, with the only difference being the skin color. You do not need to worry about the skin color's adverse effects on your body.
Ultra-flexible body skeleton
Most TPE sex dolls have a skeleton inside their smooth and sensual body. A shoulder skeleton can achieve more realistic movements and positions, providing more natural and exaggerated poses for photographers and sexual partners. View more form our sex doll gallery.
Notice: Please be gentle with your sex doll if you have just received it, as rough handling may result in skeletal fractures or skin ruptures. It is essential to use the correct gestures and practices. If you are unsure how to use it correctly, please seek our assistance. You HAVE TO care your sex doll after using.
Rich Customization Services
To start customizing your sex doll, Funwest Sex Love Doll offers a wide range of exquisitely detailed and highly unique head options for you to choose from. Funwest Shemale Sex Doll understands that everyone's sexual experience has individual preferences, and you can create your sex doll in your way.
How much does a sex doll cost? Realdollshub provides the most favorable purchasing options. Funwest Doll's average price ranges from $1499 to $1599, making it an excellent choice for first-time sex doll buyers and budget-conscious enthusiasts.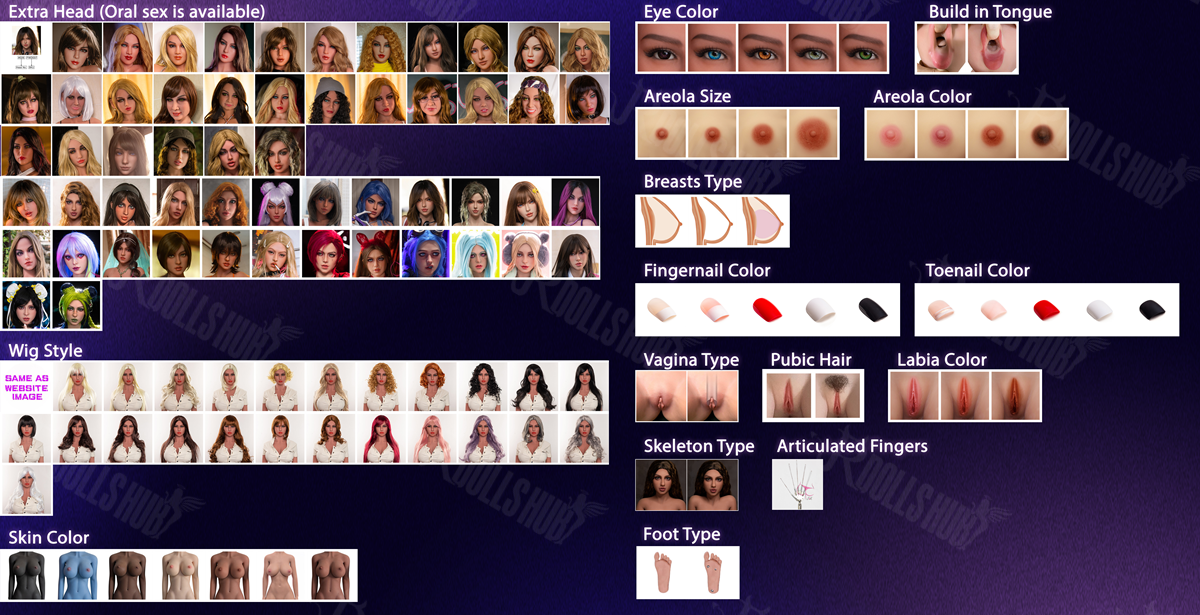 Read More
Company Info
Company Policies
Popular Content
Contact Us

WhatsApp: +86 191 5494 6268

Phone: +1 (361)-813-0910

Email: service@realdollshub.com

Start a WhatsApp chat with us: