STARPERY DOLL
(101)

Starpery Doll is one of the hottest doll brands out there! There is a romantic story behind the brand: Starpery stands for stars, and apery means they will use apery technology to help humans become stars in the galaxy. In addition to making love dolls more real, constantly improving the quality of sex dolls, and making them more intelligent, "making sex robots serve people and take care of people" is Starpery's vision.
Starpery sex doll also promises to bring a major change to its sex dolls EVERY Year. For example Hyperrealistic TPE 3.0 - 2019. TPE/Silicone Doll Weight Loss - 2020. Hair Transplant/Lash/Brow Soft Head - 2021. And they also promise to develop 20 new heads and 4 new bodies in 2022! In addition to Starpery's brand vision, its product strength has always been recognized by doll lovers. Real sharing of their owners is also often seen on social media. The obvious veins, body spots, and realistic bikini sunburn make it almost impossible to tell that she is just a love doll.
Take her home now! She will brings your the most realistic and endless companionship.
Starpery Sex Dolls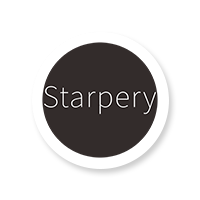 Safe and Medical-grade Raw Materials
Starpery Doll is positioned as a high-end brand. Our sex dolls are made with medical-grade platinum silicone or TPE materials, which are safe and non-toxic and can directly come into contact with the human body. They have also obtained EU CE certification after passing tests and meeting international safety product standards. This is one of the reasons why Starpery Doll's sex dolls are well known and sold globally.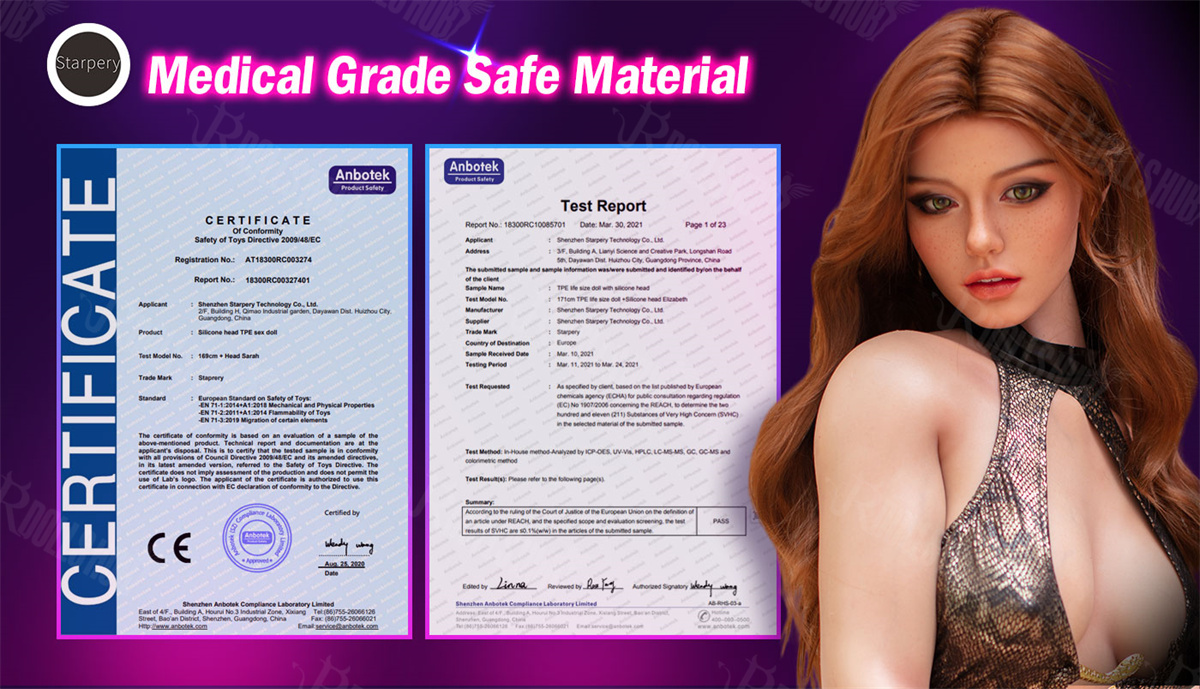 Official Authorized Agent of Starpery
Real dolls hub is one of the authorized distributors of Starpery, and this is our authorization certificate. Real dollshub promises only to sell genuine, reliable, and high-quality Starpery dolls. We hope to bring high-end Starpery dolls to more doll enthusiasts!
Is Your Starpery Doll Authentic?
It's time to scratch and verify! Starpery Doll anti-counterfeiting verification is now online! Starting from packages shipped on October 11, 2023, each accessory bag will come with a mysterious verification card. Scratch it to verify if your doll is genuine! Let those counterfeit and non-compliant dolls disappear from sight forever!
What is the actual Starpery Doll Like?
These dolls are based on real customer orders, without photo editing or special image processing. After the dolls are produced, we will send you factory photos and videos of the doll via email for confirmation.
Once confirmed, we will arrange logistics to ship the doll to you immediately. Realdollshub promises you what you see is what you get, and the doll you receive will be identical to the factory pictures.
1:1 Real Models Restoration
Why are Starpery's sex dolls so lifelike and popular? Starpery invites different real-life models to the factory to create new doll molds twice a year. This is why Starpery's sex dolls always maintain high realism and diversity.
Super Realistic Details and Craftsmanship
As a top-tier brand in the silicone sex doll industry, Starpery is extremely meticulous in its attention to detail when it comes to its products. Everything is made to look lifelike from exquisite facial makeup, realistic skin texture, and folds at the joints to visible veins. It's as if a real human is standing in front of you!
Customized Freckles, Bikini Tan Lines, and Tattoos
Still unsatisfied?How about freckles on your face or body, tan bikini lines from a summer day at the beach, or even custom tattoos? Starpery can fulfill all of your customization needs! Additionally, the lifelike body painting and tattooing on our full silicone dolls are highly durable and can last up to six to seven years without fading (with proper cleaning and maintenance of the doll). However, the durability of tattoos on TPE sex dolls is lower, with colors fading in less than a year, so we do not recommend tattooing TPE dolls.
Super Soft Touch with Gel Filling
In addition to their lifelike appearance, the gel-filled breasts and buttocks will provide an ultimate tactile experience! As shown in the pictures, the upgraded gel-filled breasts are even softer and more resilient and will not deform no matter how much you knead and rub them!
Built-in Bionic EVO Skeleton
All Starpery Dolls can now be upgraded to the EVO Doll Skeleton for free. This built-in metal skeleton system provides over 30 movable joints for your doll, making her more lifelike and able to accommodate more positions to reach the perfect climax with you at any time.
Due to differences in materials and manufacturing processes between silicone and TPE sexy dolls, silicone dolls may be more difficult to manipulate than TPE love dolls and require more patience when operating. In addition, excessive force may damage your doll, so it is important to be a gentleman when handling her sometimes.
The built-in EVO skeleton has more than 30 movable joints, which can do any action that humans can do. That's why the photos of the dolls shared by Starpery fans on social media are so lifelike. She can do whatever moves you like if you're patient enough!
Hard Silicone Head VS. Soft Silicone Head
First, let's talk about hard silicone sex doll heads. These are crafted to be extremely lifelike, with fine detailing on the face and a longer lifespan than soft silicone heads. However, the downside is that the touch can be quite firm, and there is no open mouth for added realism.
On the other hand, soft silicone heads may not have quite the same level of detail as hard ones, but they offer a much more lifelike feel due to their soft touch. The open-mouth feature adds to the realism and allows for a more immersive experience.
PS: The default Starpery doll is a hard silicone head. If necessary, you can pick a soft silicone head for oral sex at a discounted price. But we don't recommend you buy a Starpery doll head separately, because it is very expensive.
TPE Body VS. Silicone Body
Although silicone bodies are more realistic than TPE, TPE is softer in texture and lower price. It depends on whether you pursue the ultimate realism or value for money and extreme softness.
PS: A TPE body with a hard silicone head is the default combination. You can also upgrade to a full silicone body or switch to a soft silicone head (for oral sex) based on your needs.
Intelligent body heating 3.0 technology
Starpery's vision is to make robots serve people, so they have been focusing on research and development and launched a new sex doll heating 3.0 technology. The Starpery Heating 3.0 technique incorporates Graphene material for a safer and more efficient experience. This technique allows full body rapid heating within 30 minutes, targeting 11 specific areas such as the chest, belly, back, vagina, hip, thigh, and calf. The heating process also involves intellectual circulatory heating, ensuring high efficiency. For added safety, the technique includes high-temperature power-off protection. An exclusive APP provides intelligent display heating, allowing a more intuitive understanding of the heating progress.
Moreover, the body temperature can be maintained for at least 2 hours after power-off. With Graphene material and whole-body rapid heating, body temperature equalization is possible with a 24v human-safe voltage. Furthermore, Graphene far-infrared light waves also provide physical therapy and mite-killing effects.
If you want your doll to be warm from the inside out, you can boldly choose this new heating function. Of course, heating the doll with an electric blanket is also a good choice.
Rich Customize Options
Every doll is unique, and Starpery's extensive customization services make him or her your exclusive companion.
Starpery offers over 60 doll head styles, various hairstyles, colors all over the body, upgrade options like moaning sounds when touched articulated fingers, and body heating. If you use your doll frequently, we recommend choosing the free detachable vagina.
Because there is not much difference in sexual experience between a fixed vagina and a detachable one, but it is much more convenient to clean! After each use, simply detach the vagina, wash it separately, and apply lubricant or body powder before reinstalling it.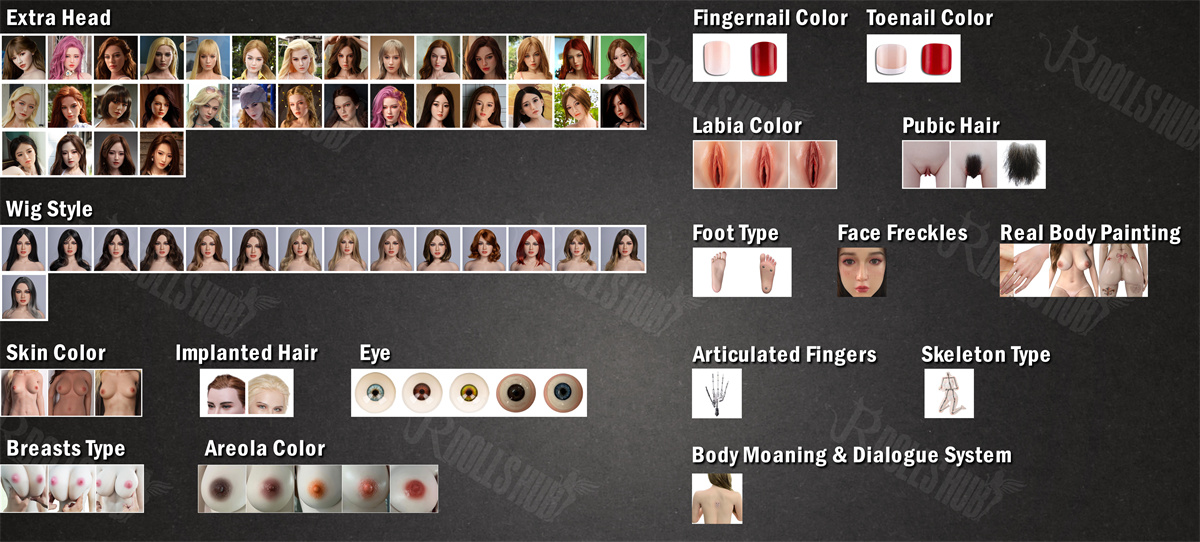 FREE Accessories Package
With each purchase of a Starpery Doll, you can receive a gift package that includes a vaginal cleaner, a set of underwear, a nightgown, a comb, a heating rod, a pair of gloves, a pair of silicone socks, and four neck link screws. Of course, it also includes the exclusive VIP gift package provided by Realdollshub, which consists of some beautiful sexy lingeries, stockings, and other accessories to add more fun and enjoyment.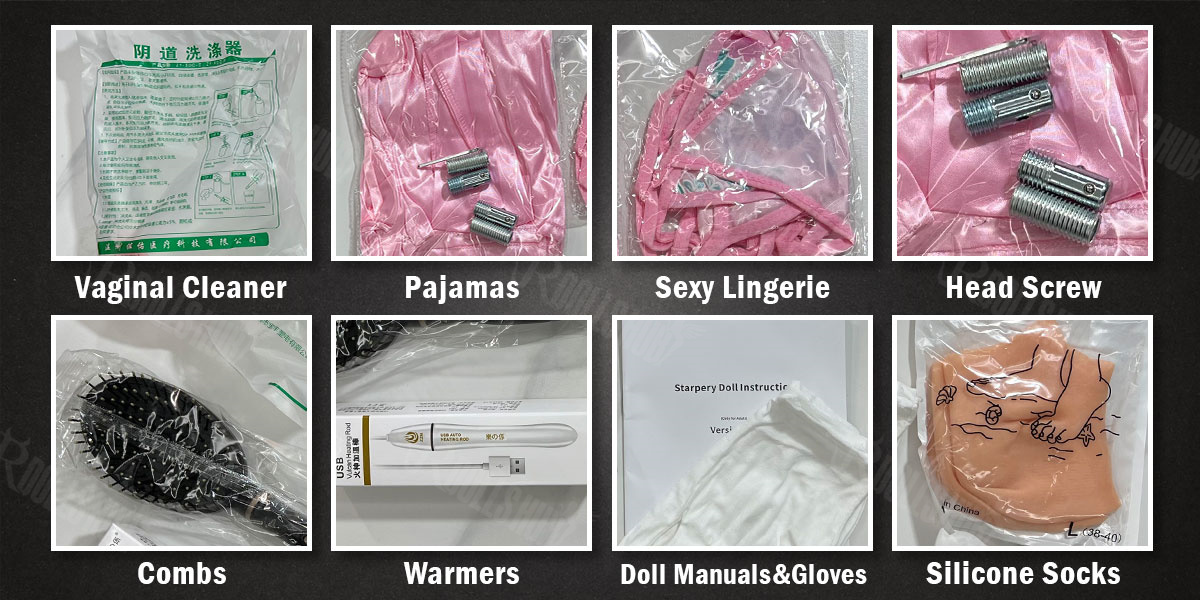 Body Measurement Table
Starpery Doll offers 13 realistic doll bodies (including TPE and Silicone), each with unique features and can be combined with any of your preferred doll heads, even from the other brands. You can refer to the following table for specific body size data, but please understand that there may be slight measurement errors due to manual measurement.
Read More

Company Info
Company Policies
Popular Content
Contact Us

WhatsApp: +86 191 5494 6268

Phone: +1 (361)-813-0910

Email: service@realdollshub.com

Start a WhatsApp chat with us: