EVO Finger Bones: Upgrade Your Sex Doll Collection with WM Dolls'!
Mar 21, 2023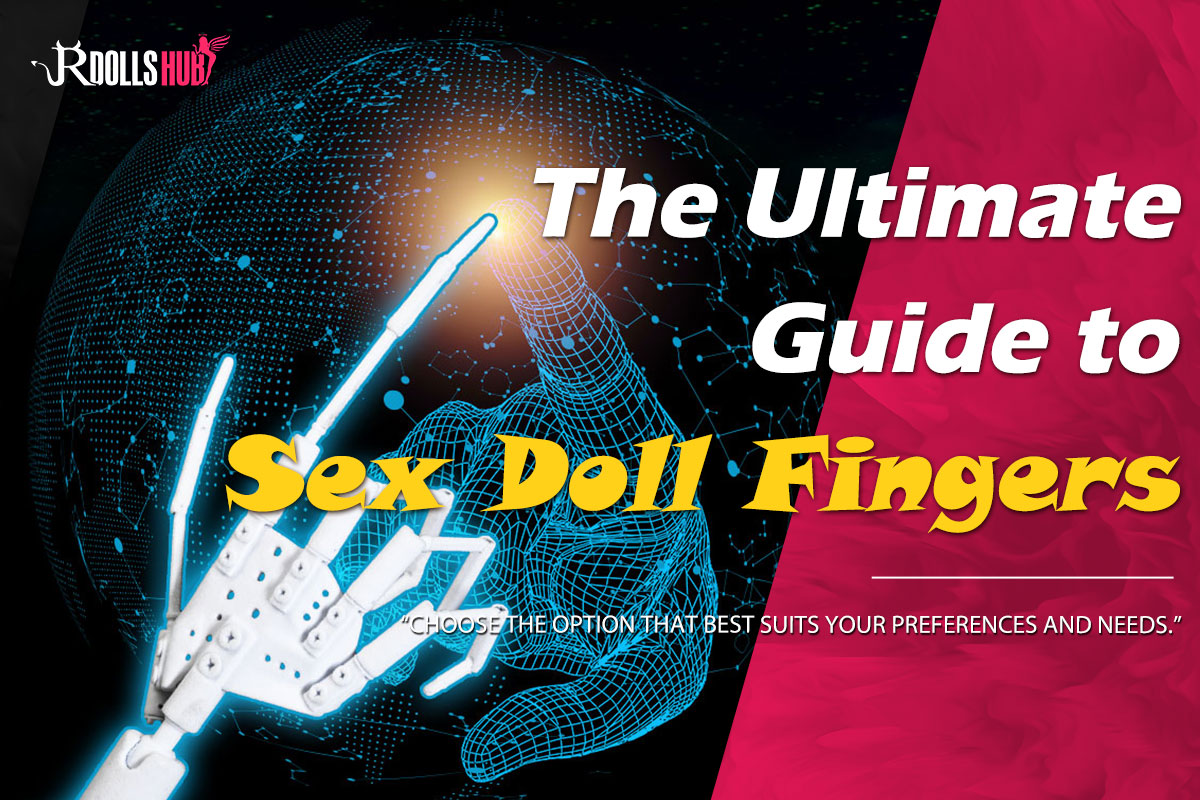 Navigation
If you're interested in sex dolls, you must have heard of WM Love Dolls! It's widely known that WM is the world's top TPE sex doll brand and manufacturer. Statistically, WM's high-end TPE dolls have been the highest-selling sex dolls worldwide for many years. There is no doubt that WM Dolls can be considered the T1 tier of the sex doll industry! WM Dolls' manufacturing technology is also leading the industry's development. They have achieved many breakthroughs in the sex doll industry. Many doll factories have introduced more innovations in their dolls by imitating WM, including robot technology, mouth structure, weight reduction, etc., to meet customers' higher demand for realistic and convenient sex dolls.
However, recently the official announcement revealed that the finger bones of the sex doll's hands had received the latest upgrade. They have created finger bones more similar to real people, the EVO new simulation joint finger bones. So, let's take a closer look at the details of the finger bones.
What kinds of fingers do sex dolls have?
There are three types of finger bones for physical dolls on the market: wire finger bones, plush joint finger bones, and EVO's new simulation joint finger bones. The following brief introduction to finger bones will help you choose our company's products better.
EVO new simulation joint finger bones
The X dolls with EVO's new simulation joint finger bones have excellent molding characteristics, and their skeleton is more advanced. Its design perfectly replicates the natural feeling of human hand movement, from the wrist to the palm, to the fingertips, and is durable. With a finger bone count close to that of the human body, the main feature is that it can fully simulate the multi-joint skeleton principle of human beings and can be closer to human completion of the required grip, support, or various gestures. As a hand material for love dolls, some simulated hand prints and details, lifelike skin texture, and even skin veins and red bloodlines can be seen. Life-size sex dolls have more collection value.
The finger bones demonstrate their muscular grip strength:
The cost of implanting EVO's new simulation joint finger bones into all 150cm TPE and silicone sex dolls is the same and requires an additional fee of $149. Therefore, if you pursue the most delicate sex dolls closest to real women, then choosing the option of EVO's new simulation joint finger bones are the most suitable option for you.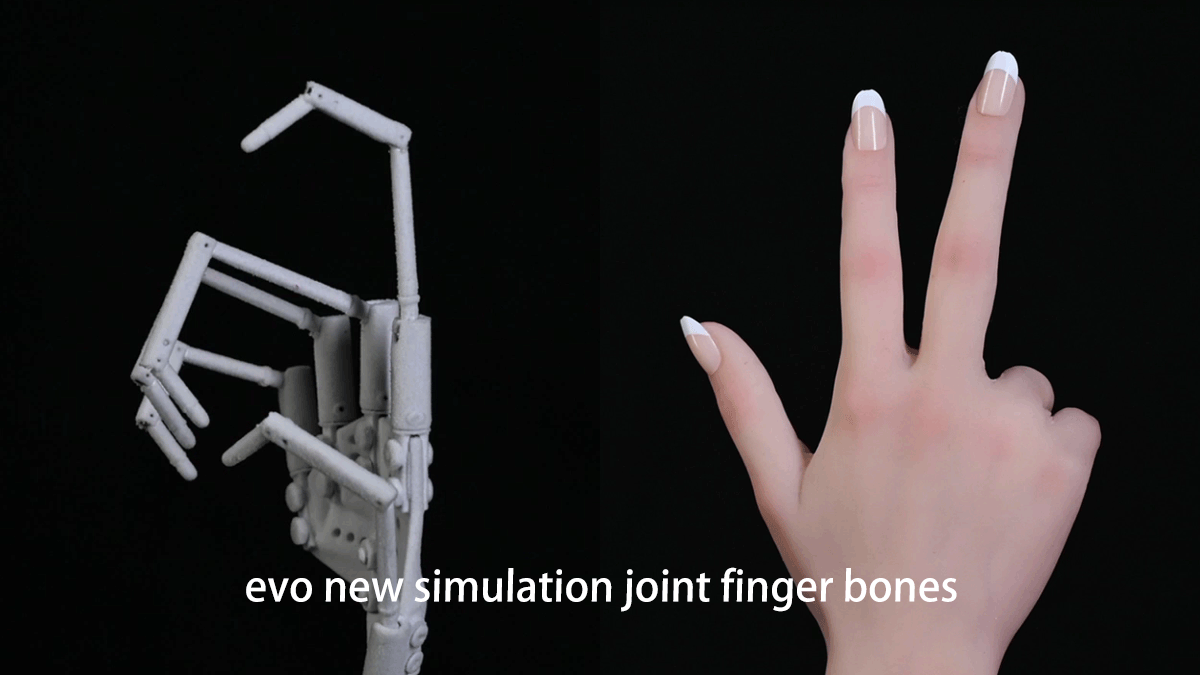 Plush joint finger bones
The outer wrapping of the plush joint finger bones is made of plush material, which is more expensive. The better thing is that the plush joint finger bones are not easy to break, so you don't have to worry about a fracture problem as long as it is not intentional. The plush on the surface of the plastic simulation joint finger bones can prevent the doll's skin from being punctured. Even if it is broken, it can be glued together with glue.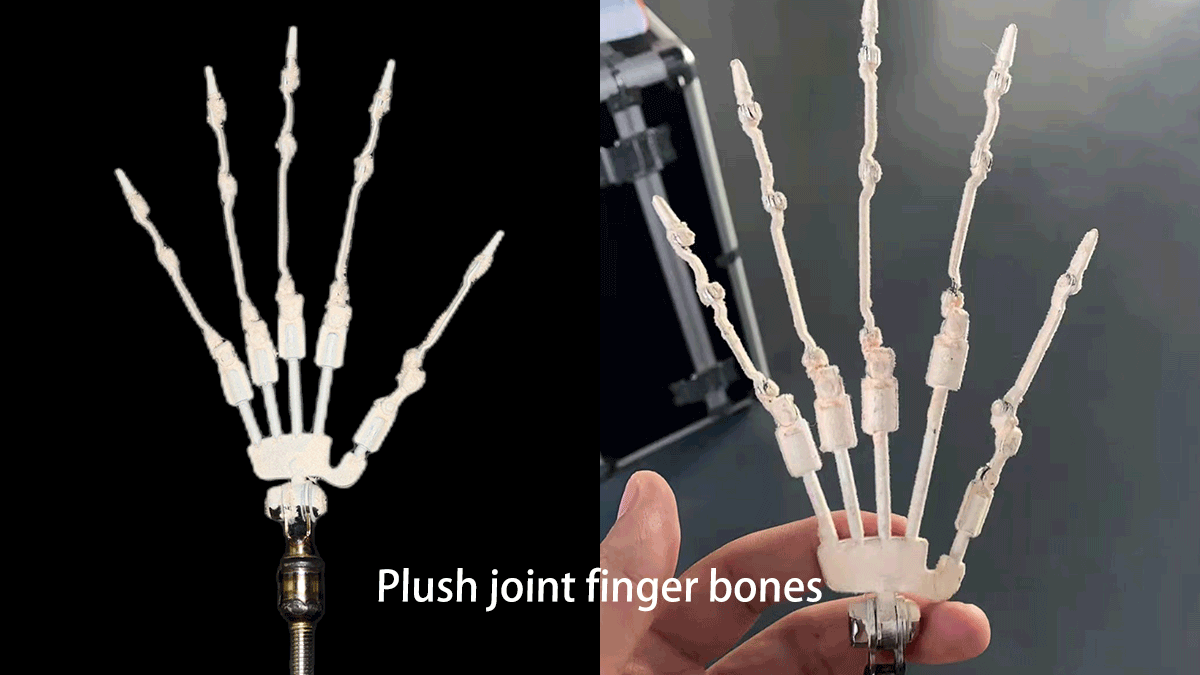 Wire finger bones
Most manufacturers use wire finger bones to make sex doll hands to save costs. The wire is the poorest material in production material, with a relatively lower life span and usage frequency. If you frequently adjust the shape of the fingers, there is a risk of breakage, so try not to bend them repeatedly.
Moreover, the wire finger bones have low expressive power in posing, and some poses can only be performed with EVO's new simulation joint finger bones. Therefore, if you pursue a more realistic sexual experience, we recommend choosing EVO's new simulation joint finger bones.
Conclusion
If you do not know how to choose, you can email us to discuss how you should decide on a doll option. Realdollshub, as the sex doll dealer of WM sex dolls, is dedicated to providing users with the ultimate sex dolls. Also, you should care your sex dolls in many ways.
Read More
Company Info
Company Policies
Popular Content
Contact Us

WhatsApp: +86 191 5494 6268

Phone: +1 (361)-813-0910

Email: service@realdollshub.com

Start a WhatsApp chat with us: