STARPERY DOLL
(70)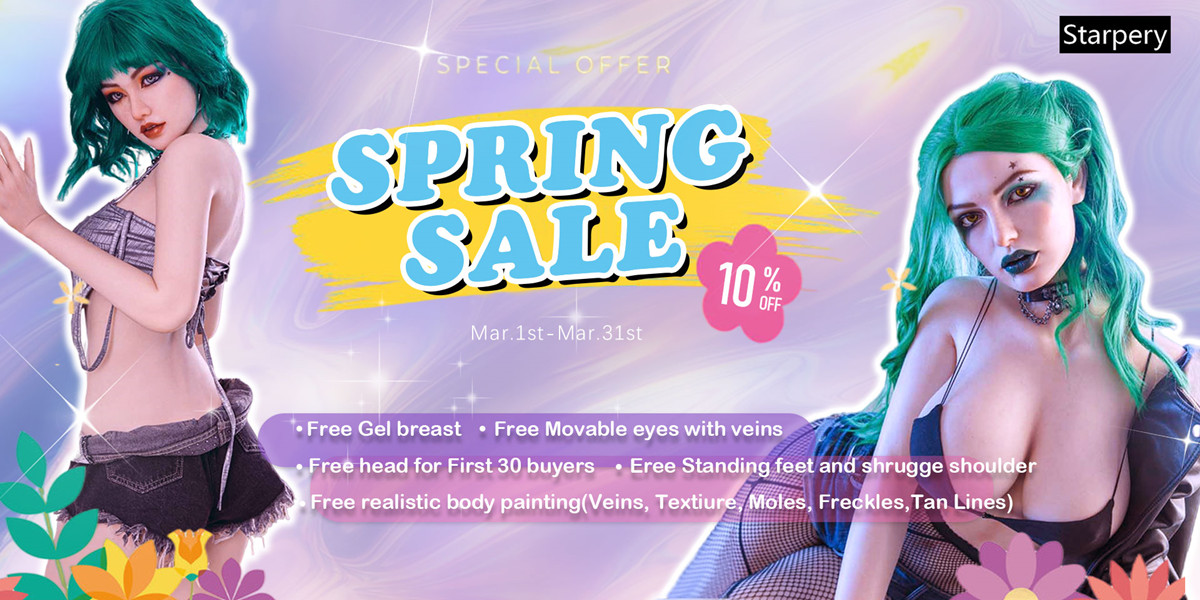 Starpery Doll is one of the hottest doll brands out there! There is a romantic story behind the brand: Starpery stands for stars, and apery means they will use apery technology to help humans become stars in the galaxy. In addition to making love dolls more real, constantly improving the quality of sex dolls, and making them more intelligent, "making sex robots serve people and take care of people" is Starpery's vision.
Starpery sex doll also promises to bring a major change to its sex dolls every year. For example Hyperrealistic TPE 3.0 - 2019. TPE/Silicone Doll Weight Loss - 2020. Hair Transplant/Lash/Brow Soft Head - 2021. And they also promise to develop 20 new heads and 4 new bodies in 2022!
In addition to Starpery's brand vision, its product strength has always been recognized by doll lovers. Real sharing of their owners is also often seen on social media. The obvious veins, body spots, and realistic bikini sunburn make it almost impossible to tell that she is just a love doll.
Take her home now! She will brings your the most realistic and endless companionship.

Company Info
Company Policies
Popular Content
Contact Us

WhatsApp: +86 191 5494 6268

Phone: +1 (361)-813-0910

Email: service@realdollshub.com

Start a WhatsApp chat with us: