Inspiration Collection
(24)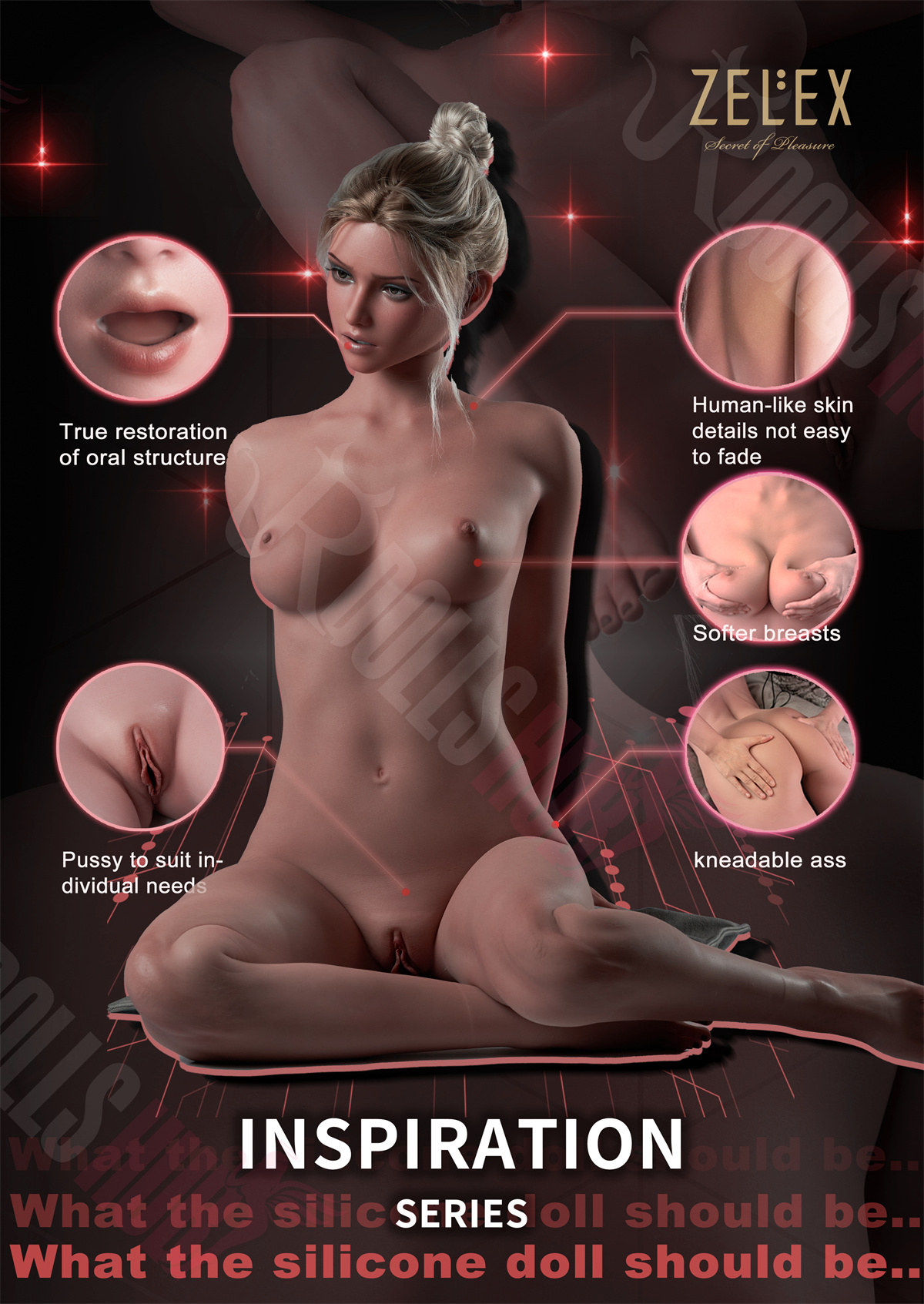 Zelex Inspiration Series Sex Doll is a new series of high-end silicone dolls that the manufacturer ZELEX Doll has innovated on the basis of the original silicone dolls. The main innovation is that all dolls are equipped with movable, soft, and complete oral structures. Soft gel breast and butt are standard for an unparalleled soft touch.
In order to bring different sexual experiences, Inspiration Series Sex Doll has customized a variety of integrated detachable channels for you to choose from. The delicate labia come to life and the soft tunnel is always juicy and inviting. You can choose from different texture channels. The unique texture inside will drive you to explore deeper, hugging every inch for explosive pleasure.
It is worth mentioning that Zelex Inspiration Collection Sex Doll uses new cosmetic sealing technology, which is safe and non-toxic! Have you ever experienced the sad incident of a doll losing its makeup? Inspiration Series can solve this problem perfectly. Even if you use alcohol soap to clean, delicate makeup will not fall off easily. This means that the service life of the silicone doll is greatly extended! Come and enjoy the ultimate realistic companionship with ZELEX girls, blending dreams and reality.
Company Info
Company Policies
Popular Content
Contact Us

WhatsApp: +86 191 5494 6268

Phone: +1 (361)-813-0910

Email: service@realdollshub.com

Start a WhatsApp chat with us: