SLE Collection
(43)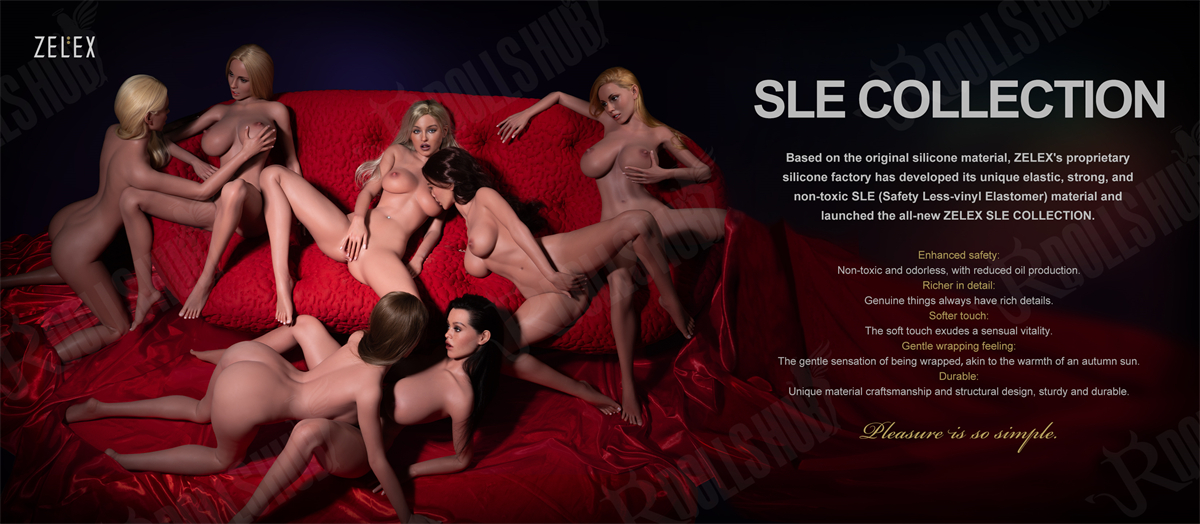 The new temptation of ZELEX Doll - SLE Series Sex Doll!! These lifelike silicone women are sexy and real. Like Madame Tussauds' most seductive sculptures, the lifelike details exude sensuality and are irresistible. The charms of cute and sexy girls are not uniform. She can be a sexy blonde girl or a mature woman with a plump butt... The girls of the SLE Series are always full of confidence and radiance!
ZELEX SLE Series Doll is made of organic, safe, and non-toxic SLE (Safety Less-vinyl Elastomer) material. New materials reduce excess oil production while providing a softer feel. This blend not only achieves unparalleled realism but also exudes a charming soft feel. Touch the SLE Collection Doll girl's white and tender skin, knead her soft breasts, and you will truly feel the sexy and sweetness of a lady.
Best of all, the Zelex SLE Series Silicone Doll offers free upgrade options including soft Gel Breasts & Gel Butt, EXP Skeleton, Movable Jaw, realistic Body Painting, Articulated Fingers, and more...all within an easy budget!
Company Info
Company Policies
Popular Content
Contact Us

WhatsApp: +86 191 5494 6268

Phone: +1 (361)-813-0910

Email: service@realdollshub.com

Start a WhatsApp chat with us: