Tifa Sex Doll - Final Fantasy 7 Remake Game Lady Doll is Available for Purchase
Apr 23, 2022
Final Fantasy 7 remake characters Tifa Lockhart and Aerith come to reality through sex dolls!?
As a video games fan, I dare to say that the sexy and charming female characters are always one of the most attractive factors for most video game players! How many times have you fantasized to hold her in your arms? Now you must be very excited in front of the screen when you read this article! Because your dream is about to come true!
Please allow me introduce you to Game Lady,the newest sex doll brand on the market! This is a brand-new sex doll brand on the market. Unlike the other sex doll brands that just simply imitate or dress them in similar cosplay clothes which not event the same at all. Game Lady's dolls are fully customized and CG modeling according to the original game characters. Delicate makeup, realistic skin texture, treatment of pores and blood vessels, soft breasts and buttocks... Whether it is the appearance and quality of the sex doll, it can be regarded as the first-line level in the sex doll market!
However, the information about this brand on the market is very limited. So, the channel to buy Game Lady's life-size silicone dolls is event more difficult. However, Realdollshub.comas an authorized Game Lady agent! We are honored andhappy to provide Game Lady's video games cosplay sex dolls to the many of real doll lovers!
The hottest dolls are the cosplay sex dolls of the two beautiful characters Tifa and Aerith in "FF7". They are all made of high-end medical-grade, safe, and non-toxic silicone materials.
FINAL FANTASY 7 REMAKE Cosplay Sex Dolls Tifa & Aerith:
168cm/5ft6 E-cup Final Fantasy 7 Remake Cosplay Silicone Sex Doll Tifa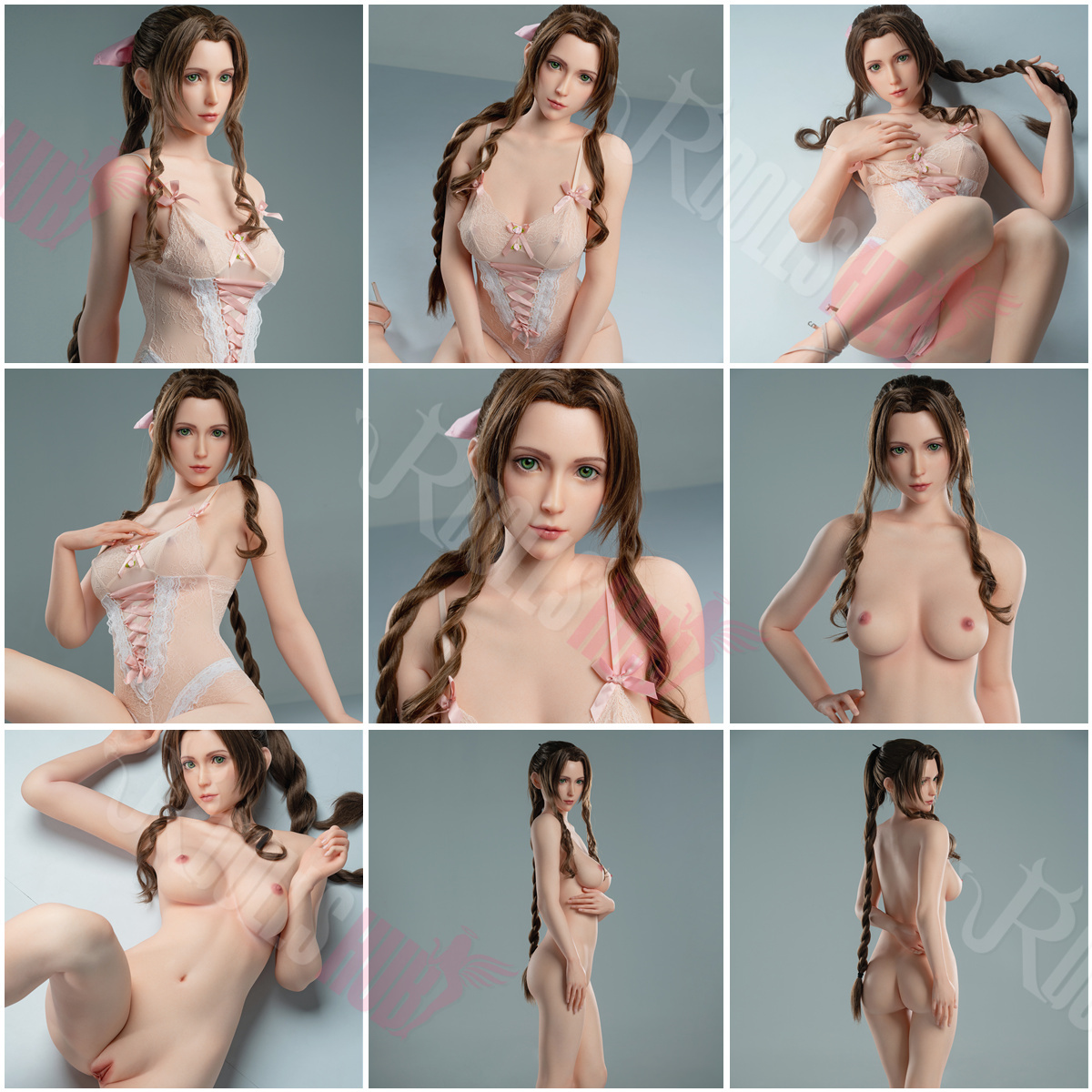 168cm/5ft6 E-cup Final Fantasy 7 Remake Cosplay Silicone Sex Doll Aerith
In addition to the very similar appearance, the details under the clothes are also super realistic! The multi-angle adjustable upgraded skeleton allows her to perform more poses and movements. Besides, the most exciting part is that they can event moaning and conversation! Imagine when you are at home by yourself. Locking the door, putting on a Bluetooth headset, going in and out of her private space vigorously while listening to her moans, sweating and licking on her! She is like begging you for mercy, but keeps asking you for more~ Just enjoy it and leave the rest alone, trust me, it's going to be the best sexual experience you will have ever! This is definitely an opportunity that can't be missed by FF7 and sex doll fans! Now, you get the chance to bring them home!
DEATH STRANDING Cosplay Sex Dolls MaMa & Lockne:
168cm/5ft6 E-cup Stunning Curvy Silicone Sex Doll Mama& Lockne
Currently, Game Ladyonly has a 168cm/5ft6 E-cup silicone sex doll body and a few head shapes. But body color, nails, and hair transplants are customizable. And we believe they will continue to introduce new styles and richer additional options.
To be honest, it's pretty much a boon for us the video game lovers! Whether it's a video game sex doll, an anime sex doll, or a vampire or elf sex doll, it has its audience. They need to be satisfied and respected. What other game characters do you like? Leave your comments or contact us directly (service@realdollshub.com), maybe the next new sex doll is the one of your dreams!
Read More
Company Info
Company Policies
Popular Content
Contact Us

WhatsApp: +86 191 5494 6268

Phone: +1 (361)-813-0910

Email: service@realdollshub.com

Start a WhatsApp chat with us: